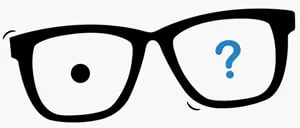 Need any help?
Reach out to us and we'll reply to you promptly.
Business hours:
Monday - Friday, 9 AM - 6 PM ET
If you have any additional questions, feel free to shoot us an email or a message via our social media channels.
We will respond to all your inquiries and messages in the order we receive them.
Our team will make sure to get back to you within one business day.
Why bluwinx?
Why choose bluwinx?
bluwinx eyeglasses are made of high impact ultra-safe material that filters up to 80% of High Energy Visible (HEV) Blue Light without distorting color. In addition to filtering blue light, bluwinx blue light glasses also provide superior protection from glare and reflections caused by digital devices, LED lighting and energy-efficient compact fluorescent lights.
All of our blue light blockers are made-to-order in an ophthalmic lab, meaning that each and every lens is perfectly tailored to the individual. Each pair of glasses provides consistent protection built inside the lens, unlike a tint or coating which can fade or peel over time.
bluwinx glasses are intended for both daytime and nighttime use, have a scratch resistant coating, and provide 100% protection from direct UV rays.
Blue light
How much blue light do bluwinx glasses filter?
The blue light spectral range is from 400 to 500 nanometers (nm). bluwinx glasses filter up to 80% of High Energy Visible (HEV) Blue Light.
Is there evidence that links the blue light emitted from electronic devices to eye strain, macular damage, and poor sleep?
Yes, read more about this information on our website.
Do the glasses change the color of electronic devices?
No, the original colors stay intact.
What about blue light filter apps and night mode settings?
While blue light filter apps and night mode settings on devices validate the importance of blue light protection, these apps and night mode settings do very little to filter the source of blue light itself – they simply change or soften the color of the screen to a reddish-orange color. Many people state that these apps and night mode settings present an added challenge because they distort the color of the screens making the print very difficult to read.
Why hasn't my eye doctor recommended blue light protection glasses?
In fact, many doctors do recommend blue protection glasses. It is hard to say which lens a doctor may choose. To be sure you get the best protection without distorting color you'll want to choose bluwinx. There are many types of blue filtering lenses but not all are equal.
When will I notice a difference in digital eye strain or my inability to fall asleep?
You may notice an impact in as few as a couple of weeks.
Do these glasses filter sunlight? Are they polarized?
bluwinx blue light blockers filter blue light both indoors and outdoors. They are not polarized.
What types of devices emit blue light and when should I be wearing the glasses?
Cellular phones, tablets, computers and flat screen TV's all emit blue light. You can wear our blue light protection glasses at all times.
Can these glasses be worn at night?
Yes, our glasses can be worn without any restrictions, including driving, day or night.
Can I wear my bluwinx glasses all day?
Yes, it is recommended that you do. This will retrain your body to function as it was meant to.
Can I buy these blue light glasses elsewhere other than the bluwinx website?
No. bluwinx glasses are sold exclusively on our website to provide clients easy and affordable access to great blue light protection.
Eye Measurement
What is Eye Measurement?
The Eye Measurement will help you pick your frame size. Once you choose a frame, you will be asked to choose an option from the dropdown box labeled Eye Measurement.
The number that is displayed in the drop-down box is a number in millimeters. Take that number and look at the Frame Information chart at the bottom of that page. You will see a graphic showing frames with the range of Eye Measurements. For example; if the frame you choose has an Eye Measurement of 52. That is 52 millimeters and a medium-size frame. The chart is as follows: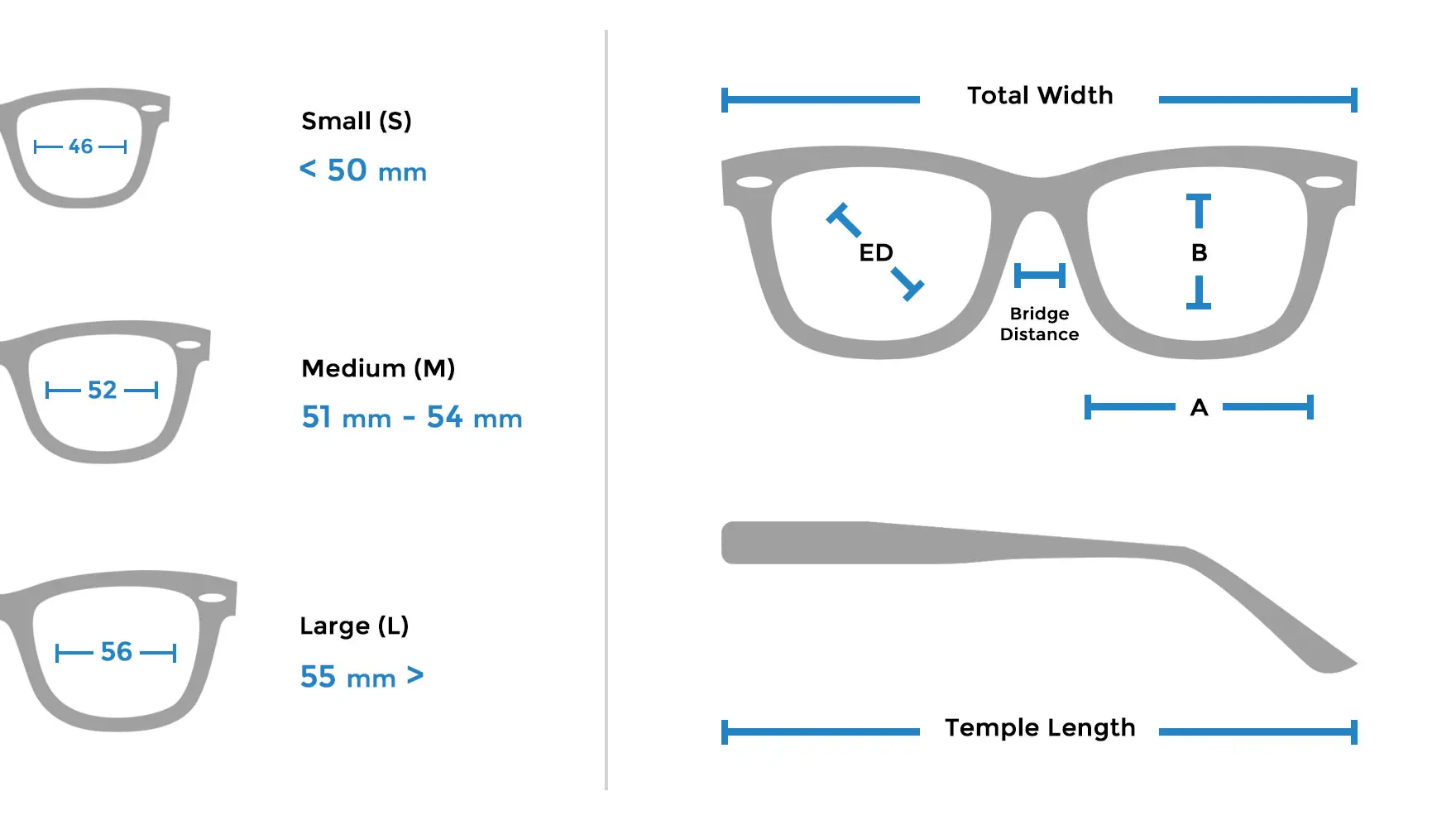 Watch our video to help find the right frame size for you.
What is PD?
PD is short for Pupillary Distance. We use this measurement for single vision prescriptions. This measurement is also used for bifocals. To measure your Pupillary Distance, just take a millimeter ruler and line up the end of the ruler with the center of your left pupil and measure to the center of your right pupil. This measure is the same regardless of the frame you choose. (see instructional video)
Insurance
Are the glasses covered under my health insurance plan?
If you have eye care insurance coverage, your glasses may be reimbursed by your insurance provider. bluwinx will provide you with a copy of your invoice to submit to your insurance provider. bluwinx does not guarantee you will be reimbursed for the cost of your glasses as insurance plan requirements vary.
Are these glasses covered by my HSA?
Yes, our glasses are covered under the HSA purchase guidelines. In the event your HSA card is denied, you will have to pay with a credit card and contact you HSA plan administrator for clarification and possible reimbursement.
Shipping
How long will it take for me to receive my glasses?
Most orders will take 7-10 business days from the time we receive your order until you will receive them.
There are two variables that can alter that timeline. First, the frame you choose and the second; the lens you need. Most frames are in stock but occasionally they are back-ordered, and, in some instances, they may even be discontinued. This can cause a delay in processing an order. In the event a frame is discontinued, we will contact you to help you choose a new frame.
The other variable is the complexity of the lens you need. These are ophthalmic quality lenses that are manufactured individually based on your needs. In rare instances, we may have questions or need to verify something about your prescription which may delay processing your order.
Lens care
How do I clean the lenses?
You can clean your bluwinx glasses using warm water, mild dish soap, and a clean cloth.